Our veterinarians have the skill and expertise necessary to keep your pets healthy and well.
Dr. Lyne's Bio
Dr. Taylor Lyne was born and raised in Chester, Virginia. As a young boy, he worked many summers and weekends at the Veterinary Clinics in various roles as kennel assistant to technician watching his father save pets and improve their lives. He was fascinated with seeing his father bring sick pets back to health and performing involved surgeries. He was equally amazed at the imperative bridge that a veterinarian builds between a pet and its owner. Those experiences cemented his desire to become a veterinarian like his father. In 1984, he graduated Fork Union Military Academy, went onto Emory and Henry College in Abington, Virginia for his undergraduate and then finally on to Mississippi State Univerity, College of Veterinary Medicine. He graduated from Veterinary School in 1994.
His greatest interests in Veterinary medicine are dermatology and orthopedic surgery. He is also certified in Tibial Plato Leveling Osteotomy (TPLO) correction of anterior cruciate leg rupture, repairing torn knee ligaments.
He's married to K.C., the Practice and Resort Manager for the Hospitals and Pet Resort, and has three boys. He enjoys racing his mountain bike, golf and wrestling with his boys.
He would also like to increase his experience in orthopedic platting and incorporate in-house telemedicine (being able to teleconsult with specialists and clients via the web). In 2018 he became a Fear Free Certified Professional, offering a more thoughtful, calm approach to physical exams, diagnostics, and treatment.
He is an active member of Ironbridge Baptist Church, participates in the FAITH mission and AWANAS, Charitable Golf Tournaments, SPCA (Society for the Prevention of Cruelty to Animals), Ducks Unlimited, is member of good standing in the Chester Masonic Lodge #94, as well as the International Mountain Bike Association.
Dr. Lyne works 3-4 days/week typically Wednesday, Thursday, Friday and alternating Saturdays. His surgery days are Wednesday and Friday.
Dr. Patton's Bio
Dr. Patton grew up in Virginia Beach and moved to the area in 2002. She received her undergraduate from the University of South Carolina with a Marine Science major and graduated in 1995 from Virginia Polytechnic Institute, School of Veterinary Medicine.
She has 3 children, 2 daughters, and a son. She also has 3 dogs, Doodles, Tiger and Ginger; 2 cats Scooby and Rango; and Moss the gecko. When she's not working she enjoys taking the dogs for walks and reading crime drama novels as well as watching BBC shows.
Dr. Patton is a full-time Veterinarian with us and works typically Monday, Tuesday, Friday and alternating Saturdays. Her surgery day is typically Monday and alternating Thursdays.
Dr. Regetz's Bio
Dr. Regetz grew up in Powhatan, Virginia. She graduated with her Doctorate of Veterinary Medicine from the University of Georgia in 2017 and has been with Chester Animal Clinic since July 2019. She grew up on an angus farm and started working in Veterinary Medicine while in high school. Dr. Regetz firmly believes that pets aren't just pets, but family members, and how important it is to take the best care of our furry children. She doesn't want to JUST be your vet, she wants to be your OTHER family doctor. Patient care, client communication, surgery, dermatology, and nutrition are her passions in veterinary medicine. Her furry children are Peri, a chocolate lab, Precious her Yorkie, and Madison her dorkie. When Dr. Regetz is not working she is an avid fitness enthusiast, that loves weight lifting, hot yoga, and cooking. In addition, she loves reading sci-fi and self-improvement as well as JMU and UGA football games.
Something most people would never guess about her is that she's driven the same car her entire life. She received it as a present for her 16th birthday and was perfectly content. About 5 years ago "she" started making a whistling noise so "she" was nicknamed Mrs. Potts (like the tea kettle from Beauty & the Beast). Later her husband bought the same car but newer, so they named him "Chip".
Dr. Regetz is a full-time Veterinarian with us and works Monday, Tuesday, Wednesday and Friday with alternating Saturdays. Her surgery days are Tuesdays and alternating Thursdays.
K.C.
Practice & Resort Manager
K.C.'s Bio
K.C. began working for Lyne Enterprises Inc after her 3 boys were in school. K.C. is married to Dr. Lyne and shares a love for the family business and continuing the legacy that Dr. Lyne's mother and father started. She enjoys the beach and time with her family. K.C. has a white lab, Sophie, who smiles at everyone she meets, you will see her in many of our dental pictures since she's so photogenic.
Katie W.
Licensed Veterinary Technician
Katie's Bio
Katie joined Chester Animal Clinic in August 2019 and has been a licensed veterinary technician since 2008 –she can't imagine not working in this field. She enjoys anesthesia, surgery, and client education. She is originally from Northern California where she met her husband, Justin. They have 2 fur babies, Sidney and Dinky, the loves of their lives. Katie enjoys traveling and trying new foods and experiences as well as continuing her veterinary knowledge and education.
Anne-Sophie
Licensed Veterinary Technician
Anne-Sophie's Bio
Anne-Sophie was born north of Paris, France in a small village called Beauvais. She began working with Chester Animal Clinic in July 2019. Her veterinary career started in the summer of 2005 as a Veterinary Receptionist while attending the University of Mary Washington. After that, she moved to Kilmarnock, VA where she worked as a Veterinary Assistant. From that experience, her passion for veterinary medicine grew and was able to attend Veterinary Technician school while continuing to work. Learning new skills and therapies fuels her passion. She is excited to be part of a veterinary team that strives to stay afoot of medical advances such as regenerative therapy and telemedicine. She has one 3.5lb poodle named Tinsel. When not working she enjoys photography, painting, and reading. Fun fact: her childhood pet was in the Disney movie 102 Dalmatians (he was the blue poodle that is seen when the Dalmatians run through the streets of Paris). WOW! He's a movie star!
Shannon Z.
Patient Services Shift Lead
Shannon's Bio
Shannon was born and raised in Chesterfield, Virginia. Shannon started at Chester Animal Clinic in May of 2016. She has experience working as a Client Services Coordinator, a Patient Services Coordinator, and assists in all of our social media for the hospital. In her spare time, she enjoys taking pictures, exploring, and spending time with her cat "Chicken."
Morgan
Professional Pet Trainer
Morgan's Bio
Morgan developed her love for training in 2009 when she began showing Lily, her Border Collie/Husky mix in Obedience and Agility competitions in her hometown of Bloomington, Indiana. Throughout her first year of training, Morgan realized just how deep the bond between human and dog can be. That is what inspired her to continue training. Morgan and Lily have won many awards and titles together, such as Reserve Grand Champion in 4-H Obedience, Class Champion in Agility, Community and Urban Canine Good Citizen, and multiple trick dog titles!
Upon moving to Virginia in 2013, Morgan began teaching group training classes. Here, she realized just how rewarding it is to assist others in reaching their training goals and to help them have a more enjoyable life with their pets. Additionally, Morgan adopted a young Beagle mix, Blake, in 2014. Blake instantly became her side-kick and training "demonstration dog." He has the very important job of showing other dogs (and their humans!!) what behavior should look like so people can visualize their goals. He is also a registered Therapy Dog and regularly visits hospitals and schools to bring joy into the world. Together, Blake and Morgan have earned all three CGC titles, Expert trick dog titles, and multiple first-place scores in Rally and Obedience competitions.
Morgan loves to further her knowledge and is constantly reading up on pet training literature. All of her methods are force-free, fear-free, and backed by science. She can teach basic manners and obedience, competition prep, ticks, therapy dog prep, and so much more! She also specializes in behavioral "rehab" so your reactive dog can one day enjoy being around other pups as well.
Her pups are, officially, Lilybadilly CGCA CGCU TKA ETD and Shake-N-Blake CGCA CGCU RN THDN TKA ETD. We can help your pets get credentials, too!
Carrie
Patient Services Coordinator
Carrie's Bio
Carrie was born and raised in New Kent and came to work at Chester Animal Clinic in April 2019. She has been in the veterinary field off and on since 2004. She has 3 dogs, Elvis, Lucky, and Shadow. In her downtime, she spends time with her 10-year-old son, Logan, and a 3-year-old daughter, Saige.
Shannon A.
Patient Services Coordinator
Shannon's Bio
Shannon has been in the veterinary field for five years now. She earned her Veterinary Assistance Certification from Craven Community College in 2011 from North Carolina, where she is from. She recently moved up here from coastal NC after Hurricane Florence in 2018. It wasn't very long before she found her place here at Chester Animal Clinic, where she enjoys caring for your pet! Pictured with her is her Chihuahua, Peanut, who is now ten years old.
Nadine
Client Services Coordinator
Nadine's Bio
Biography coming soon.
Alexis
Client & Patient Services Coordinator
Alexis' Bio
Biography coming soon.
Khadeesha
Client Services Coordinator
Khadeesha's Bio
Khadeesha was born in Trinidad and raised in Chesterfield County. She has been a part of the veterinary industry for 5 years, 3 of them with Chester Animal Clinic. She enjoys watching movies, reading and cuddling with her dog Harley.
Stacey
Client & Patient Services Coordinator
Stacey's Bio
Stacey was born and raised in Connecticut, she moved to Virginia in July 2018 where she started working at Chester Animal Clinic. She has 6 years of Veterinary Client Services experience. She moved here with her fiance (Joshua), her now 1-year-old son, Tyler, 2 dogs (Balto and Gizmo) and 2 cats (Thumbelina and Smores). She enjoys relaxing and spending time with her family, friends and her furry children.
High-quality veterinary care in Chesterfield County.
We are an established, second-generation, full-service, small animal veterinary facility that has been serving and caring for the pets of Chesterfield County, Virginia since 1968.
Download our mobile app today!
Make an appointment, access your pet's medical services, see due dates, and request food orders and prescriptions! Our app connects directly to our online pharmacy and earns loyalty stamps for every $100 spent.
Address
12021 Ironbridge Road
Chester, Virginia 23831
Hours
Mon – Fri: 8:00AM – 6:00PM
Sat: 8:00AM – 5:00PM
Sun: Closed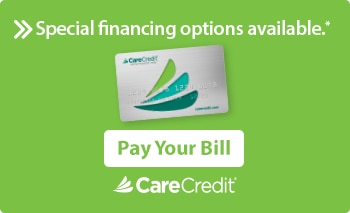 Send a message.
We'll get back to you as quickly as possible!